Skip to Content
Michael Mina's
Classic American Steakhouse
AWARD-WINNING TASTE IN AVENTURA
Miami's acclaimed American steakhouse, famous for its signature butter-poached steaks and duck fat fries, BOURBON STEAK is in a class alone. The work of James Beard award-winning chef and renowned restaurateur Michael Mina, this ritzy restaurant, with its smoky mirrored glass and artistic gilded finishes, sets a striking mood for rich cuisine and craft cocktails.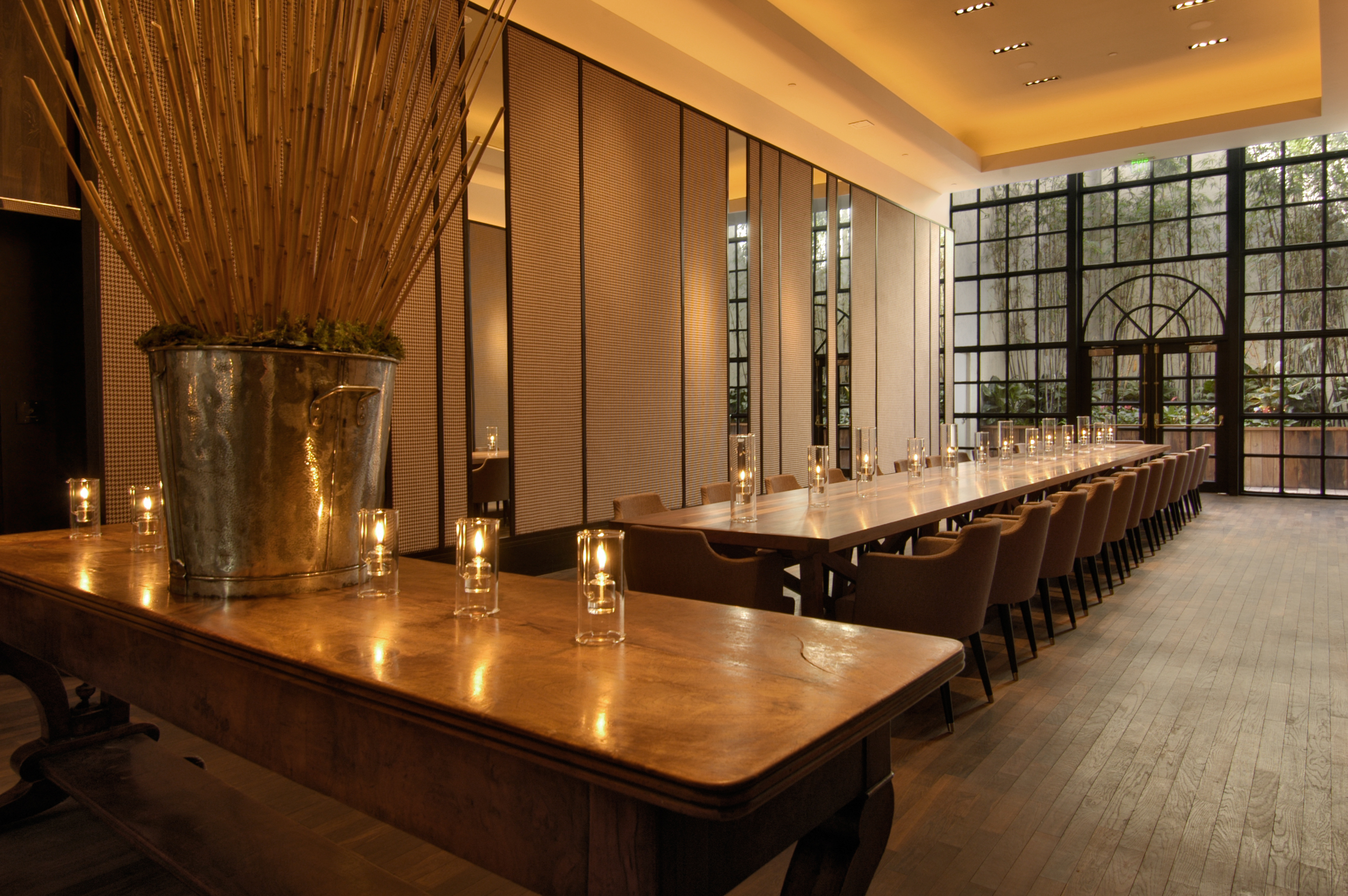 DAOU Vineyards Wine Dinner
Enjoy five delectable dishes paired with fine wines from DAOU Vineyards in Paso Robles, California, as part of this exclusive dining experience at Bourbon Steak. Alongside an array of excellent wines with every course, savor inspired prix-fixe plates like fresh wahoo carpaccio, grilled Angus ribeye, and potato gnocchi with short rib sugo.
Friday, March 31st
6.30 pm
$250++ per guest

Your Own Sumptuous Space
BOURBON STEAK invites guests to sample Michael Mina's signature steakhouse cuisine in one of the restaurant's refined private rooms. The Glass Box and Tasting Rooms are stylish, intimate spaces accommodating 14 to 30 guests, respectively, with special group dining menus to complement the venue.
Our Guests' Impressions
Great Food in Beautiful Surroundings
"I have been a regular over the years and I have never been disappointed when dining at Bourbon. The food is consistently delicious."
Business Conference Meal
"This place is great for large groups. If you want privacy, ask for a room - which is available. I had the Miso Cod- so delicious!"
Simply Fantastic Food
"We dined here two days in a row. Had steak cooked absolutely to perfection… you simply have to go here!"
Executive Chef
Gabriel Fenton
The brilliant culinary mind leading Michael Mina's BOURBON STEAK, Chef Gabriel Fenton honed his skills working for industry stars like Bradley Ogden and Stanley Novak. His passion for using the freshest ingredients was cultivated by his parents, who always kept a garden full of vegetables, herbs, and berries at their home in Princeton, N.J. That delectable dedication shines through in every dish.
Chef Michael Mina
Chef Michael Mina's culinary and business vision led to the founding of his company, MINA Group, which has opened over 45 operations around the world. Honored with numerous accolades - including a Michelin star, James Beard Foundation award, Bon Appétit Chef of the Year award, and many more - Chef Mina continues to dazzle the culinary world with bold dining concepts.